This past Saturday was the Prince Rupert & District Chamber of Commerce Business Excellence Awards, and the Argosy was incredibly lucky to come away with the trophy for Business of the Year!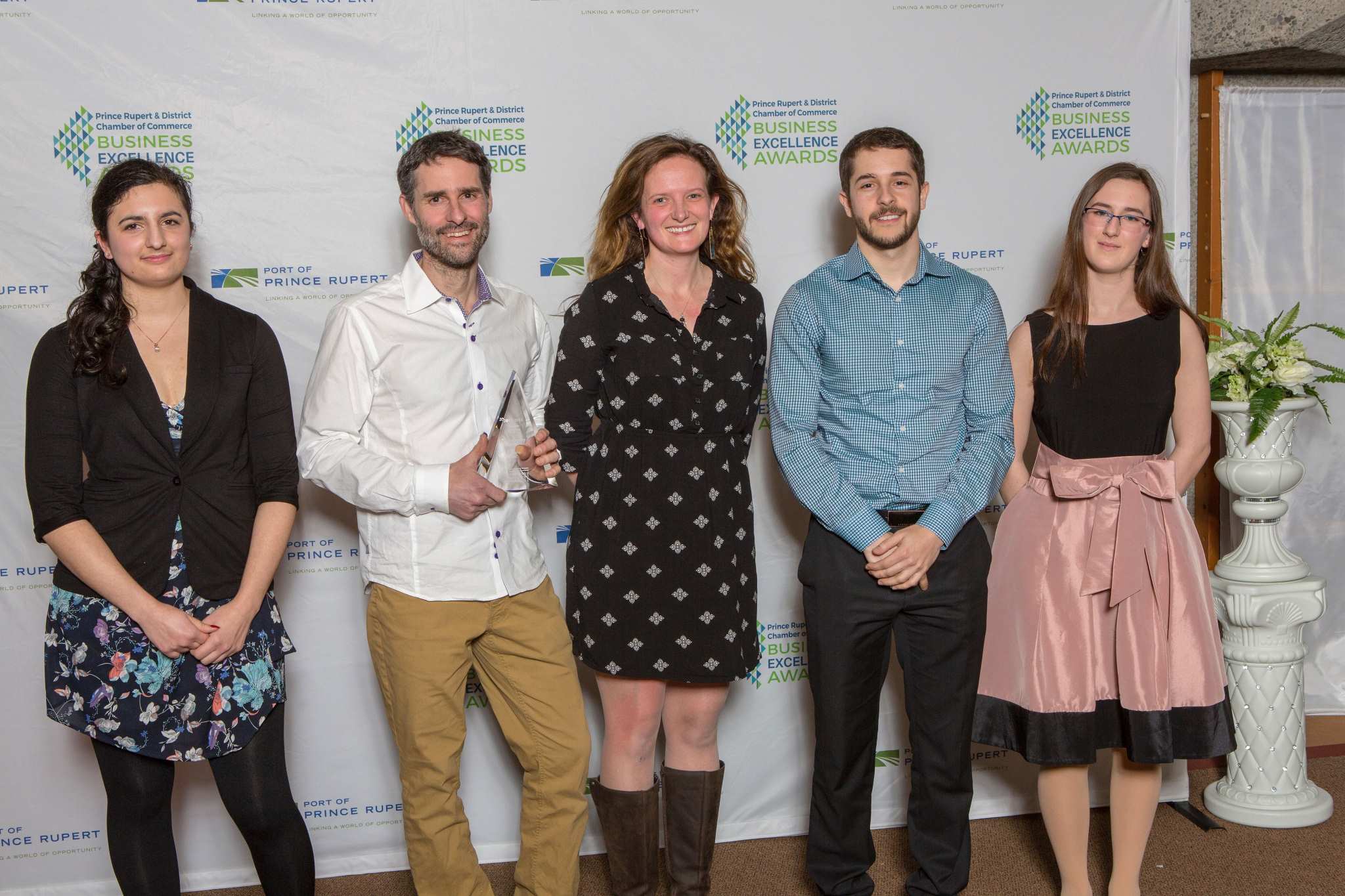 It's not an understatement to say that Richard and I were completely unprepared for this outcome. We were up against some stiff competition in our category: Cassiar Cannery, LeBlanc Boutique, Save-On Foods, and Wheelhouse Brewing Co. 
As Richard tried to express during his acceptance speech, the big businesses like the Port, DP World, and the Ridley Island operations might be the ones to pump the big bucks into the community, but it's the little businesses that give Prince Rupert its unique flavour and particular verve.
The Argosy opened in 2013, so we are coming quickly up on to our fifth anniversary, and we are both looking forward to another five years (at least!) as a part of Prince Rupert's wonderful business community.